Bionic Tower
The Bionic Tower is to allow the communication tower to coordinate with the surrounding natural environment, effectively solve the scenic spots and other sites difficult to build, the product of synthetic resin as a binder, supplemented by advanced chemical raw materials prepared into a plastic object, as a tree stem, tree, bark, root and other sculpture substrates, spraying advanced acrylic paint, cosmetic protection surface, enhance durability , to 5 years does not fade, within 10 years does not crack, does not fall off the effect, and has the reusable coating.
Advantages: Maintain the original Tan Yuta all the advantages, in its appearance made a major breakthrough, improvement, natural growth of pine, camphor tree, such as simulation of modelling samples, design sketches and computer effects, drawing up sculpture and spraying process, the Tan Yuta simulation camouflage, so that people do not perceive the existence of the tower,
into the surrounding environment.
Product Name

palm steel

monopole

antenna artificial communication camouflaged tree tower

steel tower body+ bark+artificial leaves

Steel Tower Body Color

silver or customized

Standard

AWS D 1.1; ASTM123; ANSI-TIA-222-G

Steel Grade

Q235, Q345

Bolt Grade

6.8 or 8.8

Height Range of Steel Tower

15m-80m

Used

radio and signal transmmision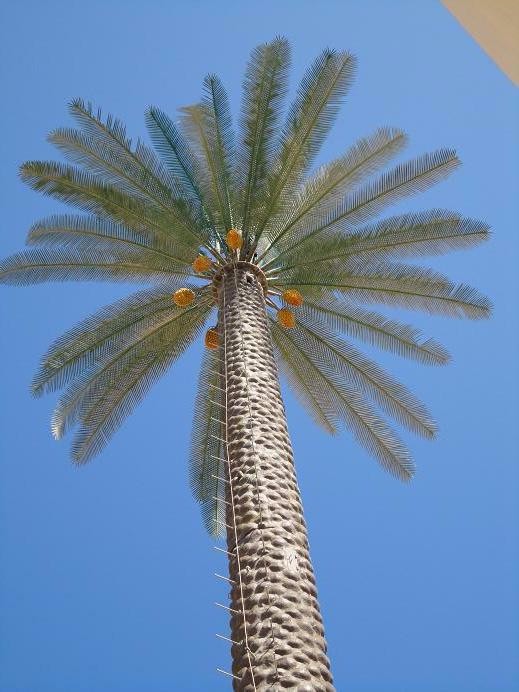 we are a prefessional manufacturer of many kinds of steel communication tower,like Landscape steel tower,Monopole steel tower, Camouflaged Pine/ Palm Tree Tower, or other Artificial Trees like coconut palm tree, Banyan Tree for decorations only ,ect.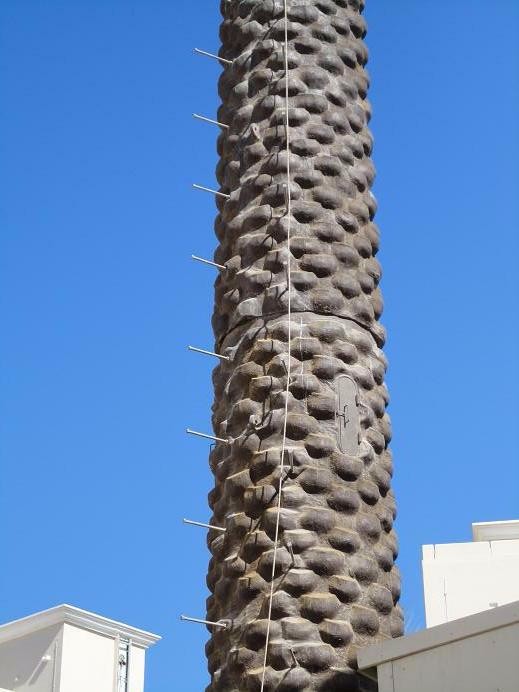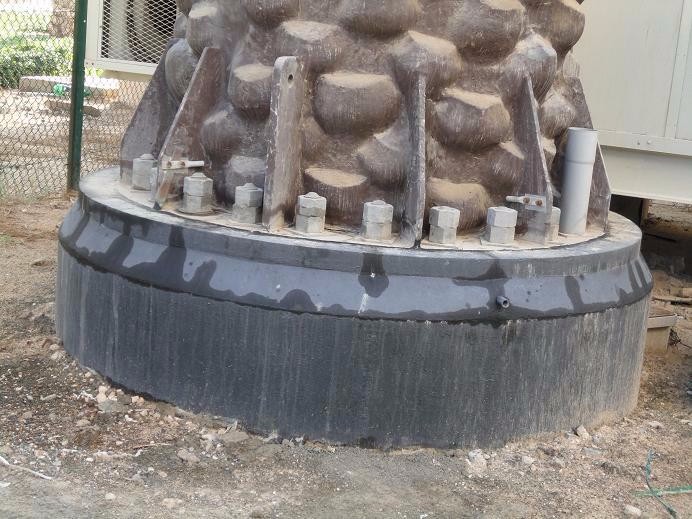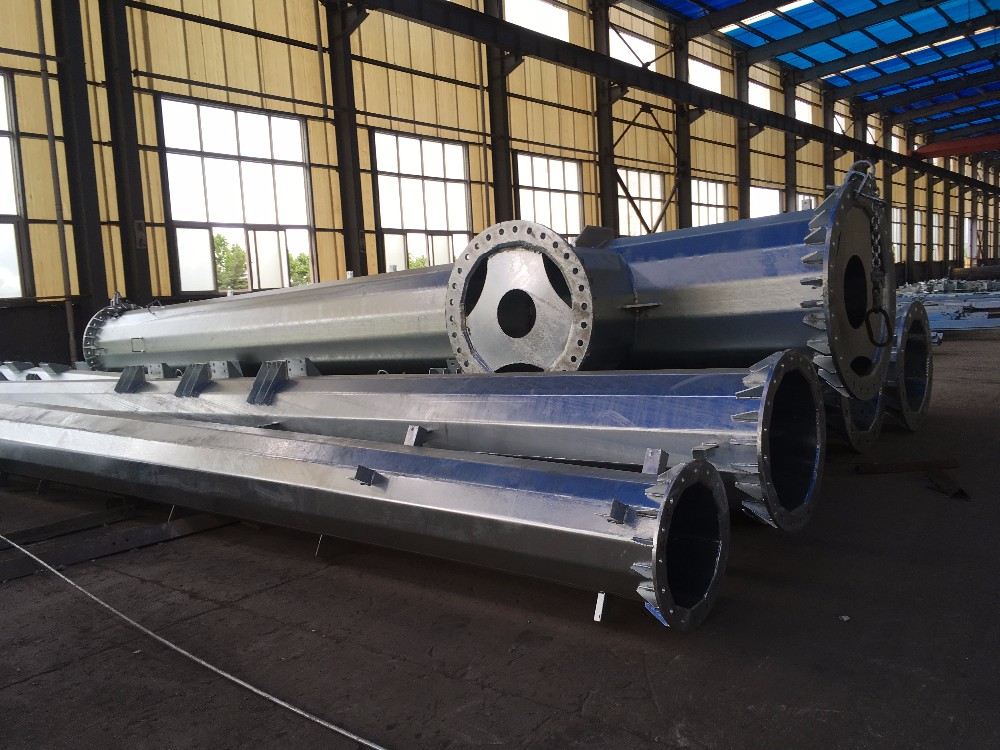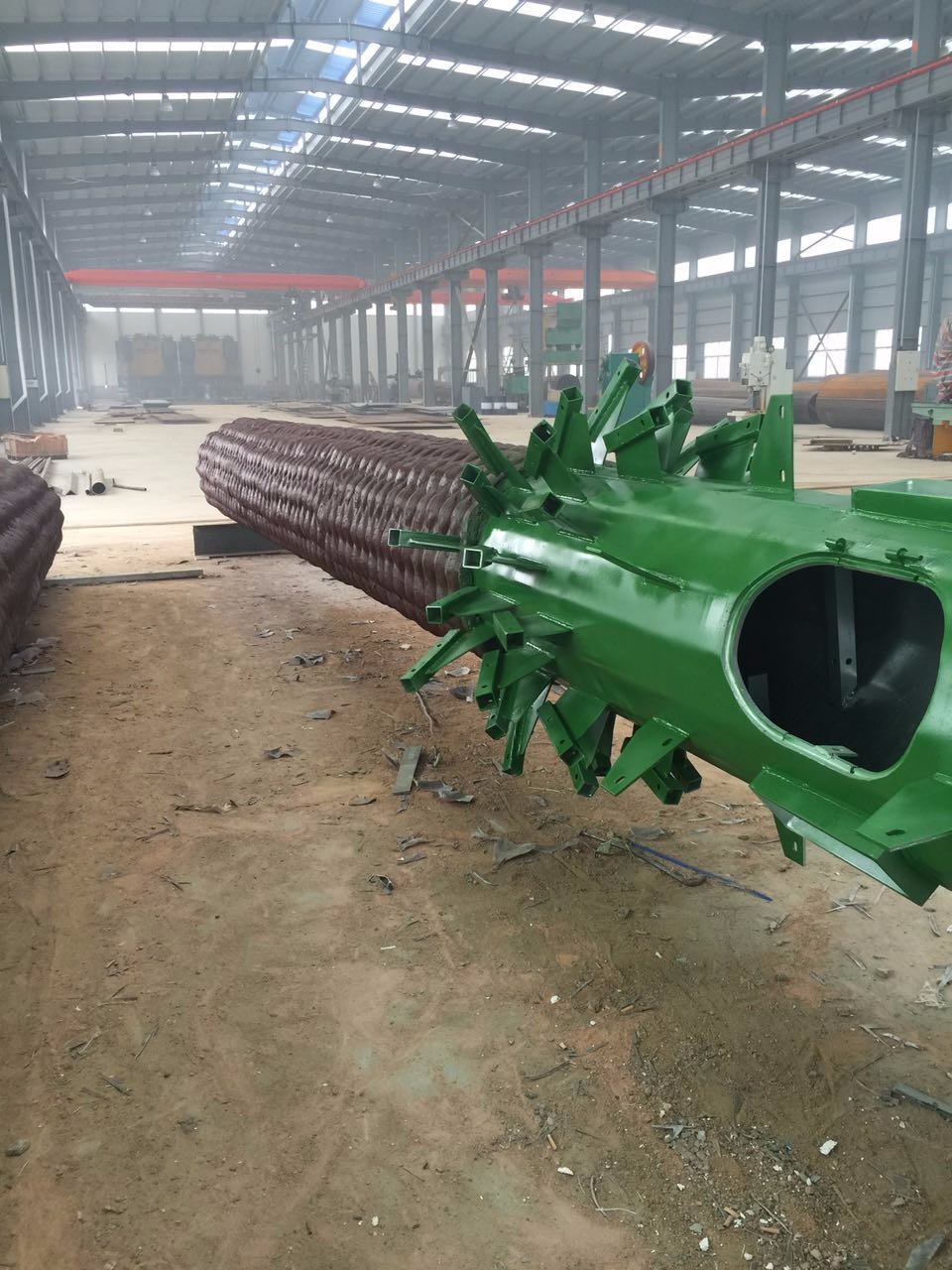 Painted and attached bark
 1. Types of bionic Towers:
Bionic towers include: pine, broadleaf, bamboo, banana tree, palm trees, banyan tree, Sea jujube, coconut tree and other bionic towers, but also according to customer demand for processing production.
2. Bionic Tower Design parameters:
Wind Speed: 0-180km/h feeder: Built-in
Tower Height: 5-60m platform: 0-2 floors
Antenna bracket: 0-12 accessory ladder: Outside ladder or inner ladder
Weight: According to the type of tree, height, main material, wind speed, ice-wrapping and earthquake-resistant grade formulation
Main rod structure: polygonal socket/pipe socket life: main rod and bark 20, leaves 5 years
Appearance: Hot Dip galvanized, high life bionic bark, branches and leaves