Why Use Steel pole for  Transmission Line?
---
Steel poles can provide advantages for high-voltage lines, where taller poles are required for enhanced clearances and longer span requirements. Tubular steel poles are typically made from 11-gauge galvanized steel, with thicker 10- or 7-gauge materials used for some taller poles because of their higher strength and rigidity. For tall tower-type structures, 5-gauge materials are used.
Although steel poles can be drilled on-site with a annular drill bit or standard twist drill, it is not a recommended practice. As with concrete poles, bolt holes could be built into the steel pole during manufacture for use as general attachment points or places for steps to be bolted into the pole.
Welding of attachment hardware or attachment ledges to steel poles may be a feasible alternate approach to help provide reliable attachment points. However, operational and practical hazards of welding in the field may make this process undesirable or uneconomical.
Steel poles should meet industry specifications such as: TIA/EIA-222-G, Structural Standard for Antenna Supporting Structures and Antennas (current); TIA/EIA-222; Structural Standards for Steel; and TIA/EIA-RS-222, or an equivalent requirement set to help ensure a robust and good quality pole is being used.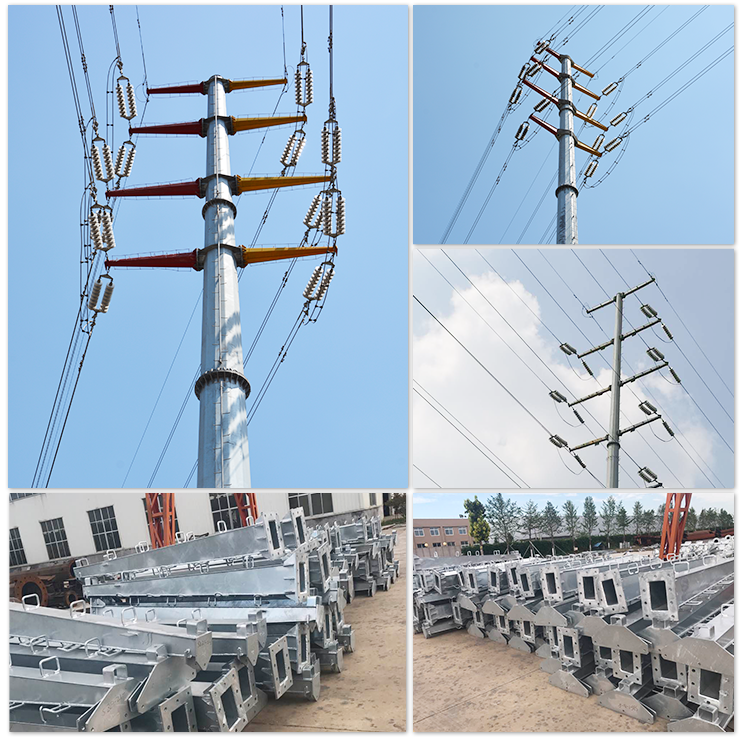 steel electric pole
What's on an Electric Power Pole ?
---
Insulators prevent energized wires from coming in contact with each other or the utility pole.
Primary wires are on top of the pole and usually carry 12,000 volts of electricity from a substation.
A crossarm holds the wires up on the pole.
Lightning arrestors protect the pole and equipment from lightning strikes.
Transformers convert higher voltage electricity carried by primary wires and lowers the voltage for use by customers.
A ground wire runs the entire length of the pole. It directs any electricity on the pole safely into the earth.
Cutouts act like a fuse and open when there is a problem with the line or a section of it.
The neutral wire is below the transformer and acts as a line back to the substation and balances out the amount of electricity or load on the system.
The secondary wire carries the lower voltage electricity after it passes through the transformer.
Telephone and cable wires are typically the lowest wires.
Guy wires help stabilize utility poles.
This is an illustration of basic equipment found on a typical distribution pole and can vary by location.
Note:Only our company can offer this design code within China mainland ,which give us an edge over competitors.
–Galvanization:ISO 1461/ASTM A123
–Material:ASTM A572,S355,Q345/Q235,etc
–Material Code:GB/T1591-2008,GB/T700-2006
 -Reliable qualification(ISO9001:2000)
-Excellent service including supervision and supplementary components
-Custom designs and operational decorative solutions 
-Excellent service including supervision and supplementary components-Custom designs and operational decorative solutions
Specification
Steel
Yield Strength(MPa)
standard
Standard Title

Metallic

element

Content
main ingredient Q345
345 for Thickness<=16

GB/T 1591-2008

(ASTM A572/A572M-15

,EN10025 S355N)

High strength low alloy

structural steels

C
≤0.20
Mn
≤1.70
Si
≤0.50
Accessories Q235
235

GB/T 700-2006

(ASTM A283 Gr.B ,

EN10025 S235JR)

Carbon structural steels
P
≤0.035
S
≤0.035
Welding
Standard
Standard Title

Pole shafts&multi-sided tubular

Cross arms&all accessories

AWS D1.1/D1.1M:2010
Structural Welding Code-Steel
Welding wire
AWS D1.1/D1.1M:2010
Structural Welding Code-Steel
Hot dip galvanizing
Standard

Steel thickness

/mm

Mean coating thickness

/μm

Metallic element
Content

Pole shafts,cross arms

&bolted on accessories

ASTM A123/A123M-15 AS

/NZS 4680

>6
85

Mn

0.25%-0.40%

<3-6
70
1.5-3
55

Cu

<0.15%

<1.5
55
Bolts,nuts&washers

GB/T 5267.3-2008

(ISO 10684-2004)

_____
≥ 54
P

<0.025%

Foundation bolts
ASTM A153/A153M-09
_____
≥ 54

S

<0.03%
+
Production process:
Bending Plate                                                                         Plasma Cuttting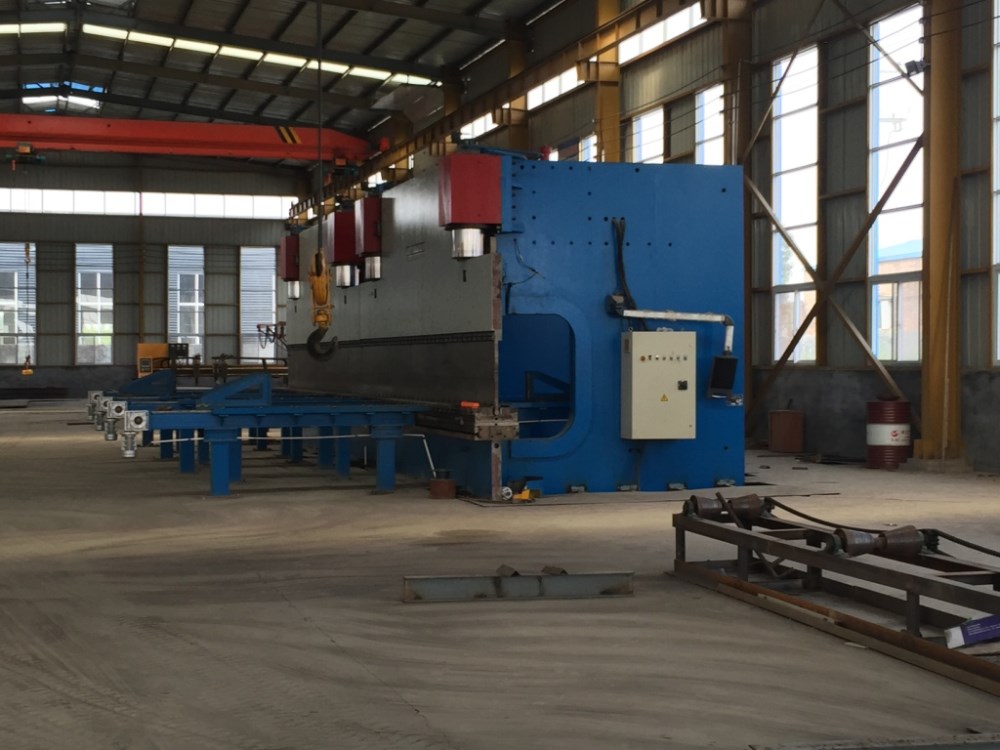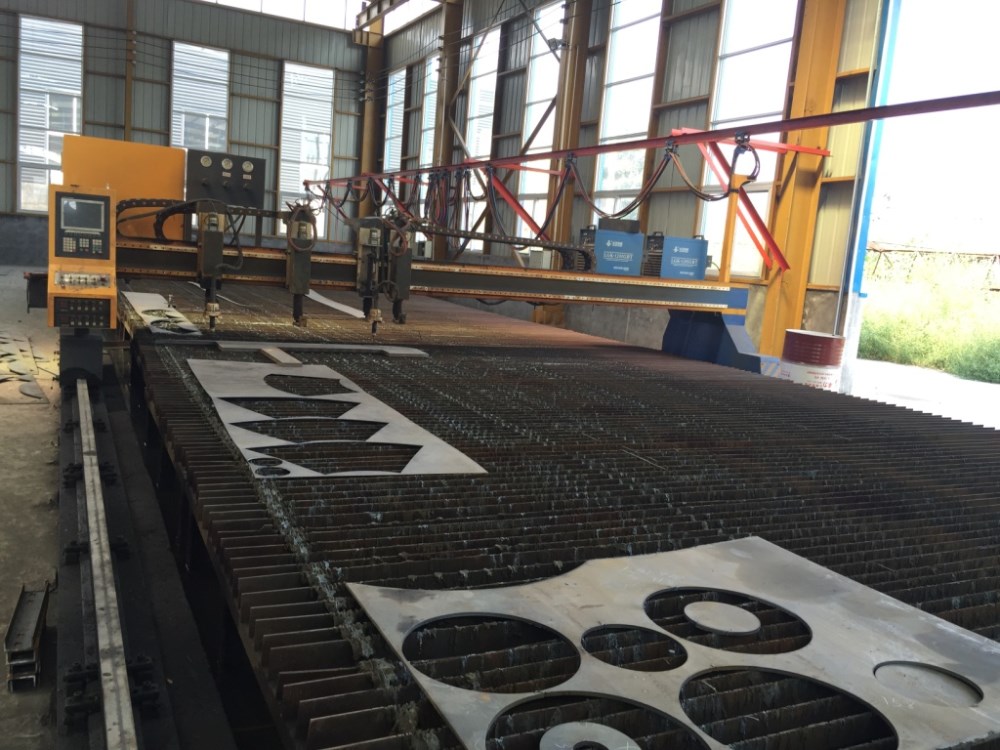 Gas Sheild welding                                                        Submerged arc welding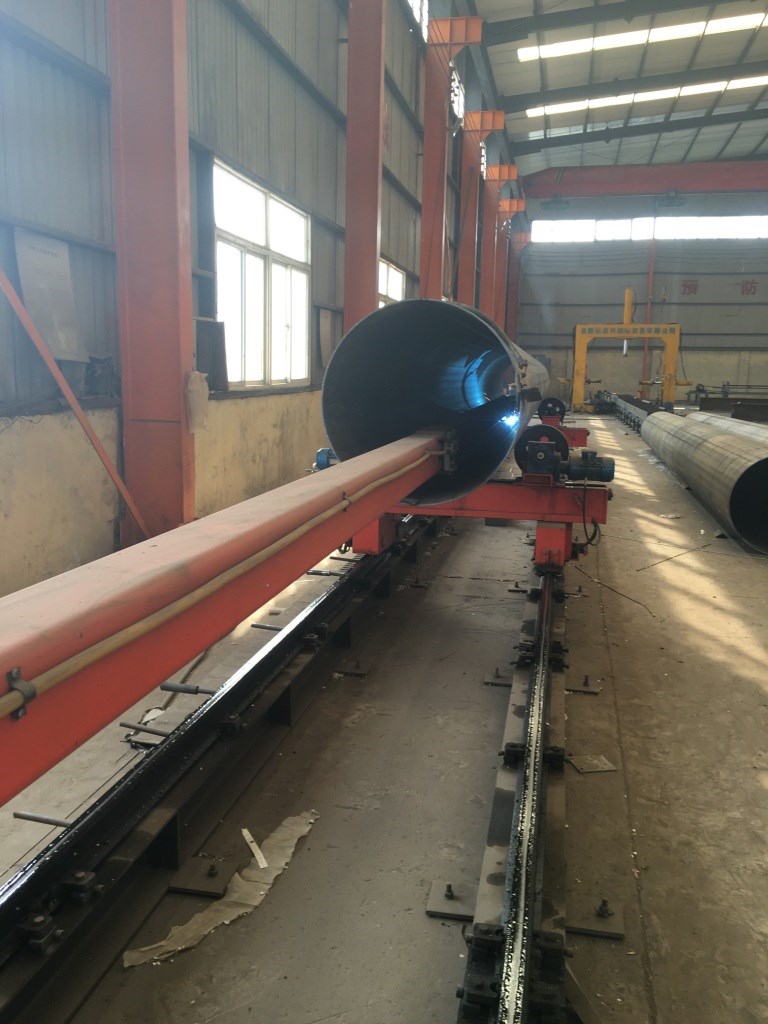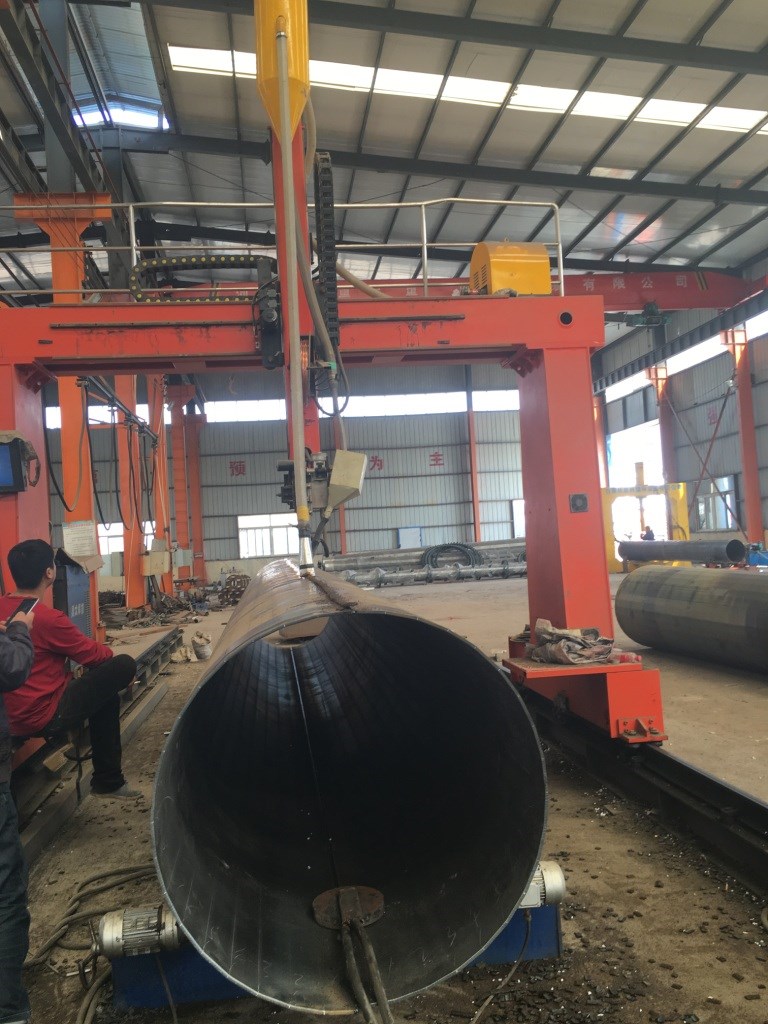 Hot dipped galvanized                                                    Single tube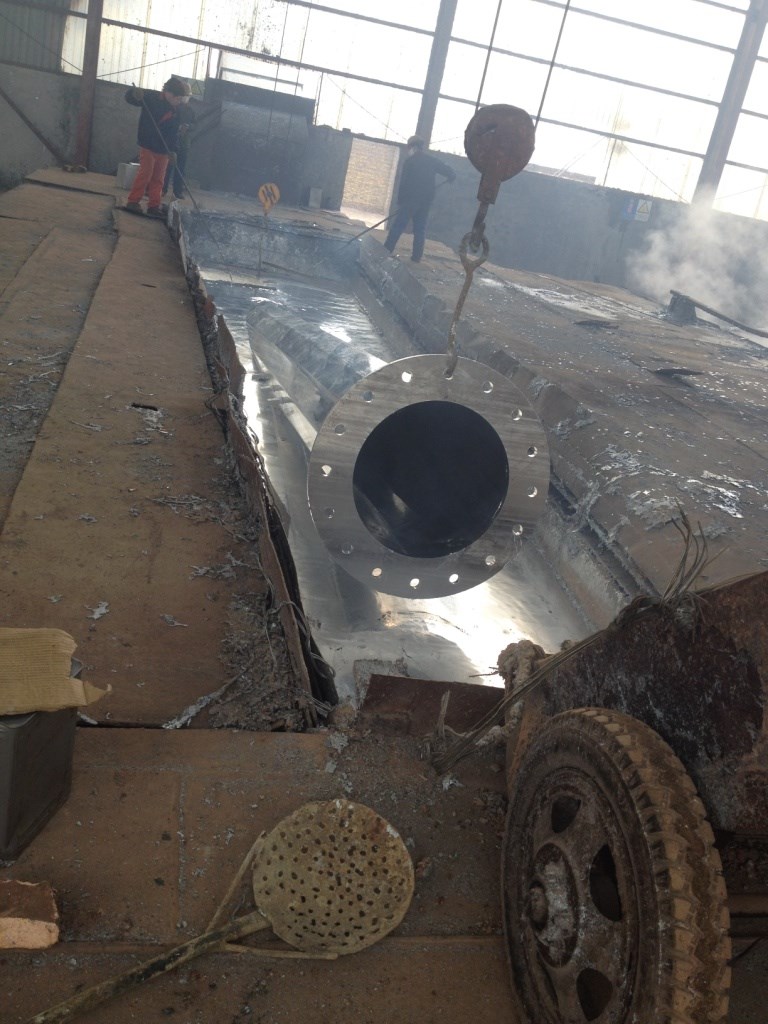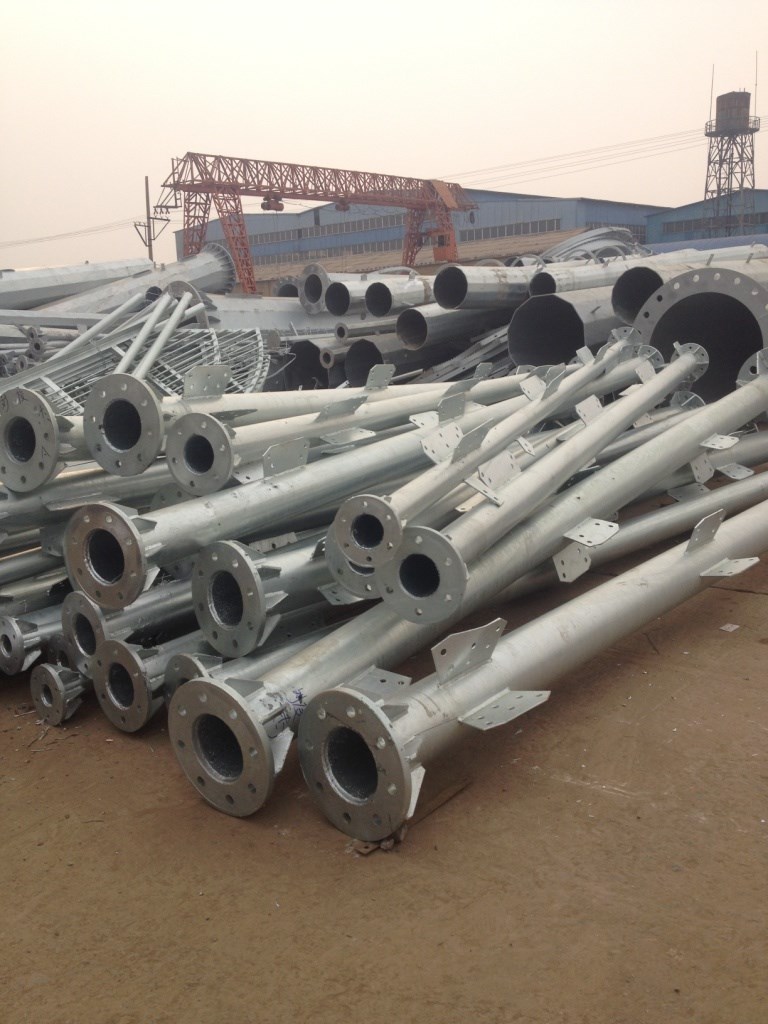 Accessories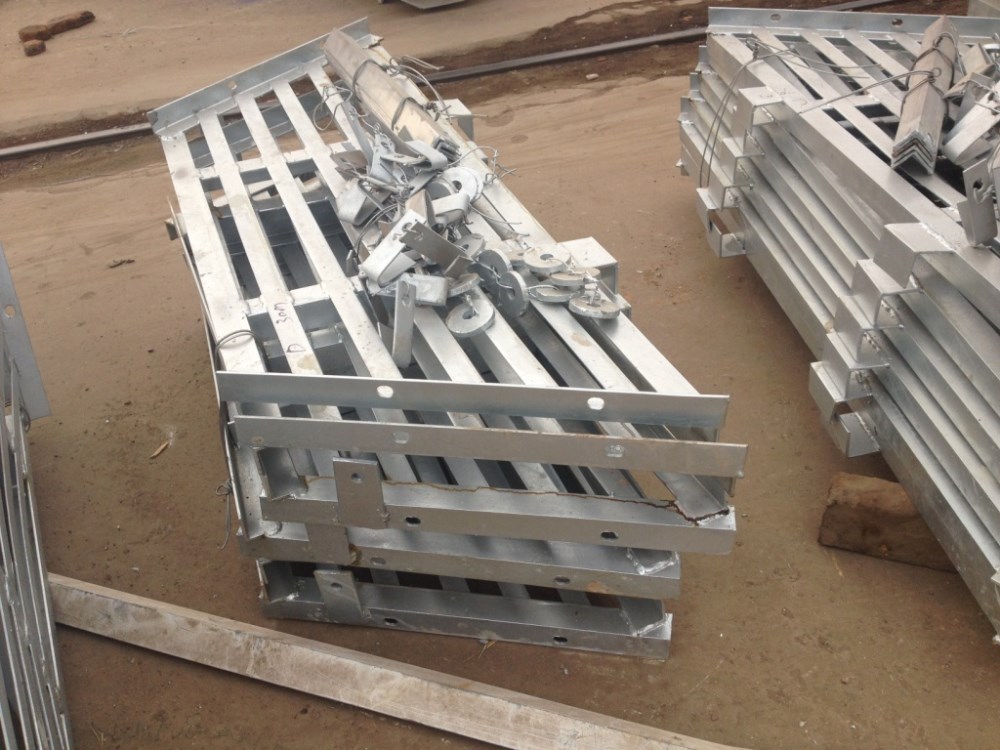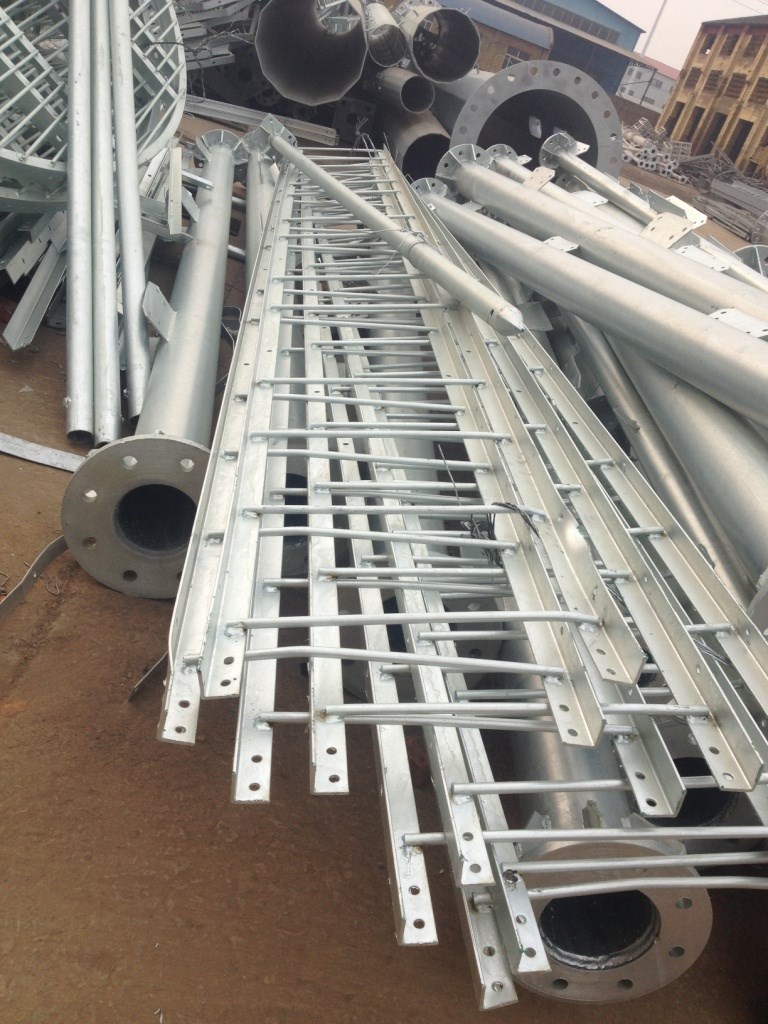 FACTORY WORK SHOP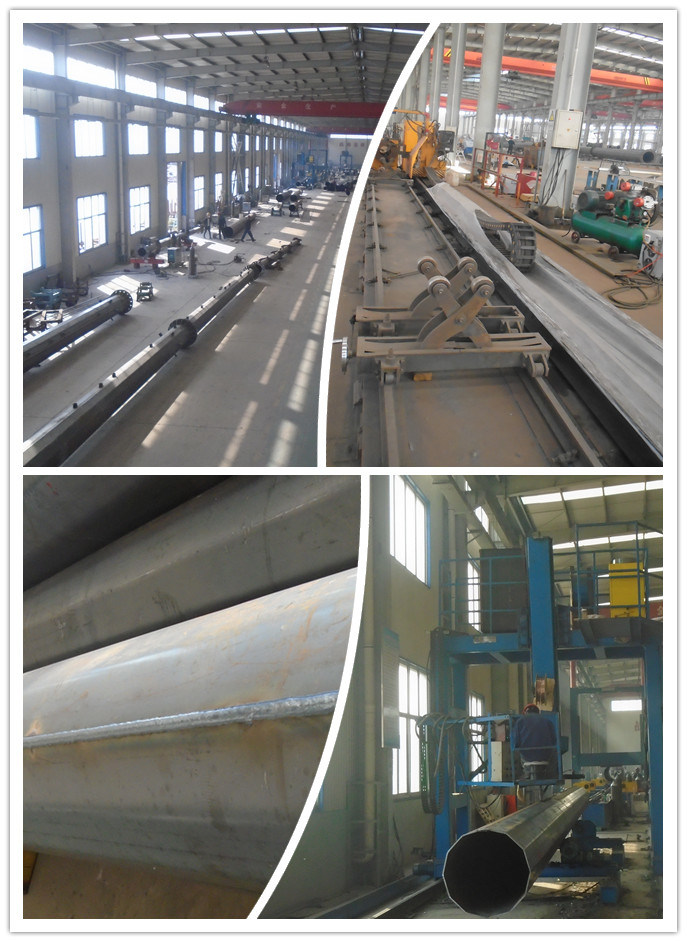 Galvanization STEEL Test
 Average thickness of the galvanization:Not less than 72μm.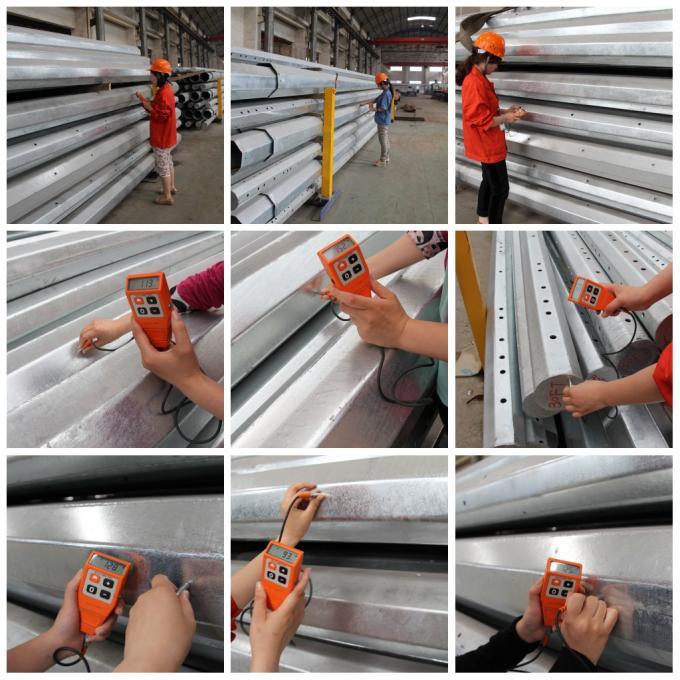 Installation Galvanized Steel Electrical Power Pole
 -Remove all the equipment on the pole during Assembly.
 -Circle a sling around th epole shaft of each section.
 -Fix the sling on top section to one pulley block.
 -The sling on the bottom section is tightly fixed and fixed at the center of gravity.
 -Make the steel pole vertical by tighten the sling of the top section.
 -Fix the steel pole.
 -Remove the sling.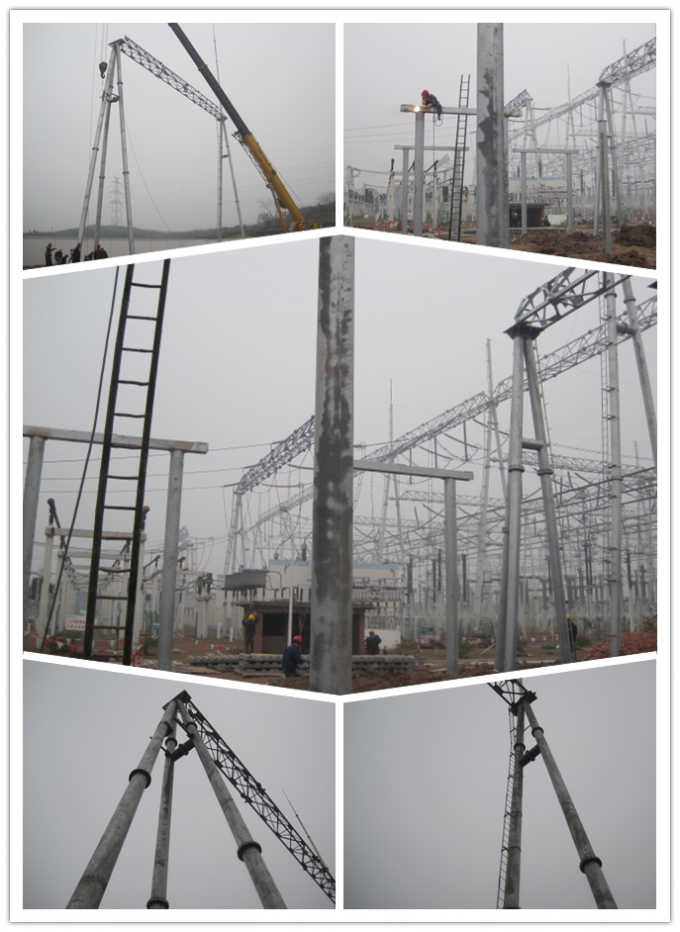 Company Introduction: