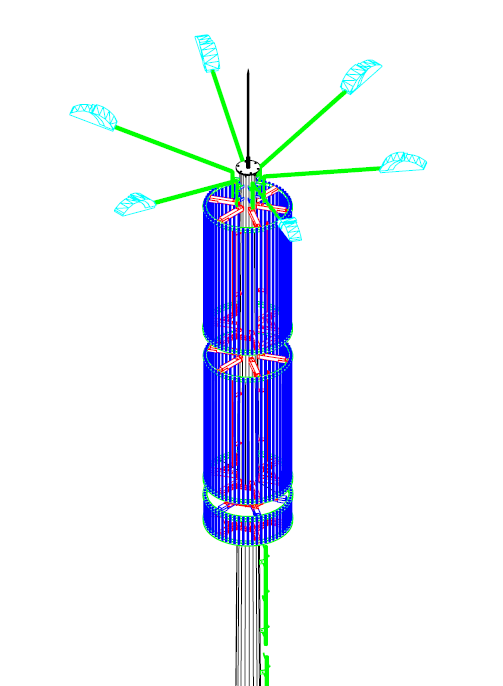 Communication tower Camouflage barrier type is a communication tower Camouflage most common types using polygon or circular cone of the main shaft . There is a small waist type, horn type, fence multi-platform type.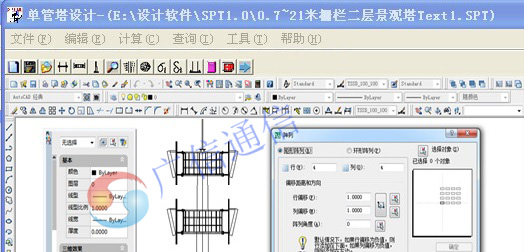 Kehang Communication specializes in producing fence-type Camouflage communication towers :
     * Large-scale production equipment complete customization ability
     * Can produce up to 70 meters leading height
     * Adopts high permeability wave FRP tube fencing structure camouflage imitation
     * Professional software strength design, guaranteed to meet high-strength wind, shock, ice performance.
---
MODEL 
---
 MATRIAL
      1. Main rod: Single-tube alloy steel component 
      2. Cover: FRP-type material 
      3. Appearance: After hot dip galvanizing, paint treatment, smooth and beautiful surface, consistent gloss 
      4. Applicable places: hotel, park, commercial street, square, All kinds of occasions, such as river courses, stations, and advanced residential areas, will beautify the environment.
---
 FEATURE
      1, beautiful appearance, many styles; 
      2, strong wind resistance, the highest resistance to 12 wind; 
      3, strong seismic performance, the highest level of resistance to earthquakes, the design of the basic earthquake acceleration value of 0.20g; 
      4, can be customized according to requirements Various specifications to meet the different needs of customers.
---
 DETAILS
 

Kehang Communication Professional Design Fence Camouflage Communication Tower

Integrated fence structure,

Easy installation and high reliability of multilayer connection

More beautiful appearance and other advantages

Engineering construction installation footprint more small

More convenient transportation , faster installation and other advantages !

 
---
 

Camouflage communication tower

Beautify part of the camouflage material using high permeability glass steel

Achieves not more than 1dB attenuation in technology-leading

It also has a good beautification of the antenna

 

 
---
 

Camouflage communication tower 

Rod body corrosion using hot-dip galvanizing, spraying

The surface of the sprayed layer is smooth and beautiful, and the gloss is consistent

To ensure that the tower rod corrosion life is greater than 30 years

 
---
CHOICE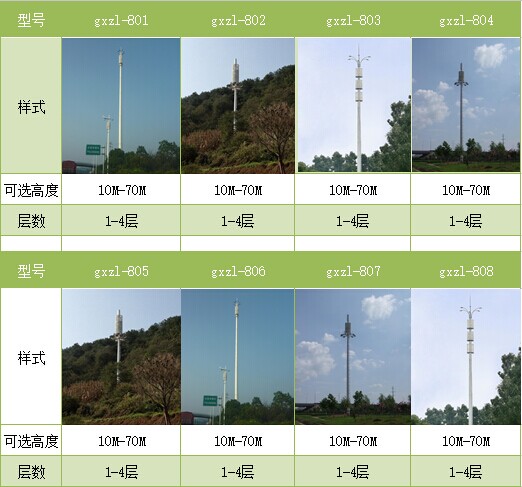 Guangdong International Trust and communication industry benchmark has complete large-scale production equipment, fence-type Camouflage tower can be customized from 10 to 70 meters, and according to customer design requirements of households of various shapes.
      We not only offer fence-type communication tower Camouflage products, but also provide on-site guidance An installation services . More styles Kehang Communication customizes for your professional design.
      For schools the park, the park, green square, streets and traffic trunk two sides and other landscaping requirements with high hidden location.
       Kehang Communication currently has a number of industry-standard benchmarking large-scale production equipment: 3500T gantry bending machine, plasma cutting machine, sewing machine (solder drying box), double linkage bending machine, steel pipe submerged arc welding seam welding One machine, large steel pipe orthopedic equipment, leading domestic production technology to ensure product quality and reliability, delivery efficiency. Has become China Mobile, China Unicom, China Telecom, China Southern Power Grid supplier agreement.