The microwave communication tower belongs to a type of signal transmission tower, also called a signal transmission tower or a signal tower. The main function supports the signal, supports the signal transmitting antenna, and is used for mobile communications, telecommunications, telecommunication, and GPS (Global Positioning System) communications. department.
Microwave tower is mostly used for microwave, ultrashort wave, wireless network signal transmission and transmission.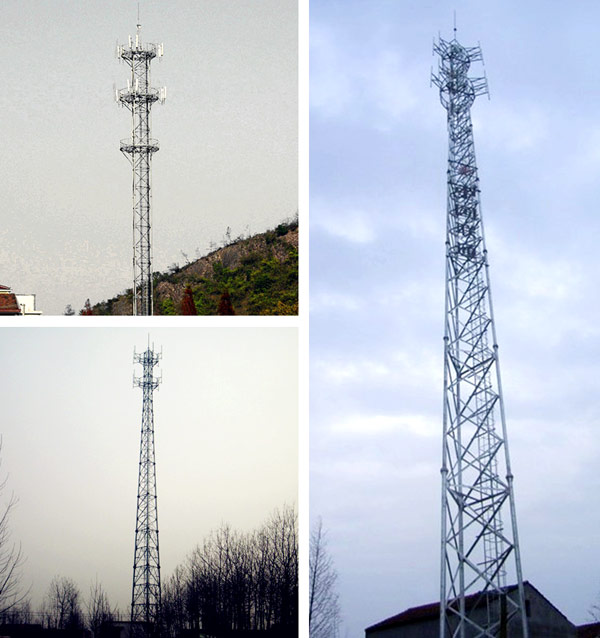 Steel Tower Name
  Microwave Steel Tower
Height
 5-100m
Wind Speed
 0-330km/h
Antenna Type
 MW, GSM, CDMA etc.
Antenna Load
 up to clients
Nuts and Bolts
 6.8 and 8.8 available
Connection
 Bolts/Nuts
Icing depth
 5mm-7mm(varies by regions)
Aseismatic intensity
 8°
Preference temperature
 -35℃~45℃
Vertical missing
 <1/1000
Ground resistance
 ≤4Ω
Life Time
 more than 20 years
Test

 Tensile test,Elements analysis, Sharpy test(impact test), 

Cold Bending,  Preece test, Hammer test etc.
Steel

Yield Strength

(MPa)

standard
Standard Title
Metallic element
Content

main ingredient

 Q345

345 for Thickness

<=16

GB/T 1591-2008

High strength low 

alloy structural steels

C
≤0.20
Mn
 ≤1.70

(ASTM A572/A572M-15 ,

EN10025 S355N)

Si
≤0.50
Accessories Q235
235
GB/T 700-2006
Carbon structural steels
P
≤0.035

(ASTM A283 Gr.B ,

EN10025 S235JR)

S
≤0.035
Hot dip galvanizing
Standard
Steel thickness/mm

Mean coating 

thickness/μm

Metallic element
Content

Pole shafts,cross 

arms&bolted on 

accessories

ASTM A123/

A123M-15 AS/

NZS 4680

>6
85
Mn
0.25%-0.40%
<3-6
70
1.5-3
55
Cu
<0.15%
<1.5
55
Bolts,nuts&washers
GB/T 5267.3-2008
  _____
≥ 54
P
<0.025%
(ISO 10684-2004)
Foundation bolts

ASTM A153/

A153M-09

  _____
≥ 54
S
<0.03%
Please provide drawings if you have. It could save time for both of us and is quicker to calculate the accurate price for you.
We also provide design according to your requests, if you don't have drawings.
Communication tower features and uses
Communication tower: Divided into the ground communication tower, the roof communication tower (also known as the communication tower), regardless of whether the user chooses the ground, hills, mountains or towers to build towers, all play a role in high communication antenna.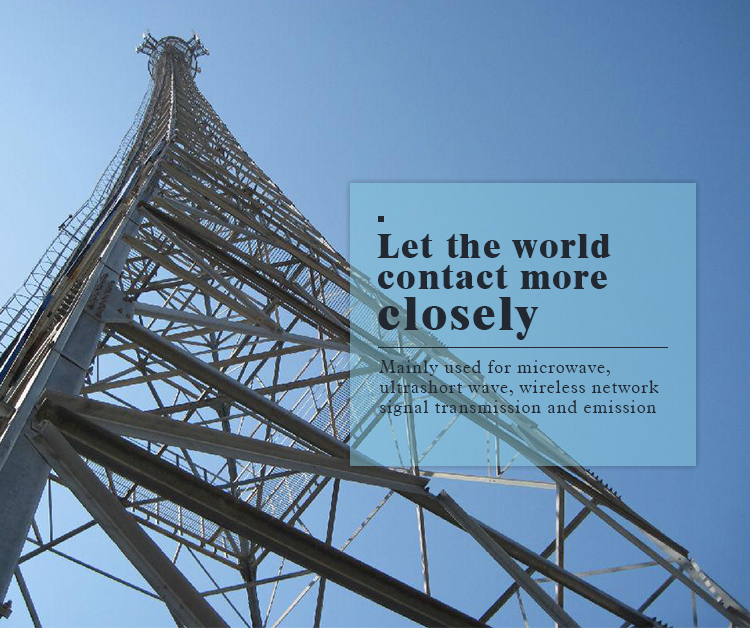 50m 4 legs galvanized polygon telescopic angle mobile microwave steel tower
Increase the service radius of communication or television transmission signals to achieve ideal professional communication results. In addition, the communication tower on the roof also serves as a lightning protection ground for the building, beautiful, and aviation warning.
The communications (communication) tower is mainly used in mobile/unicom/public security/military/railway/radio-television departments to set up signal transmitting antennas or microwave transmission equipment, so this tower is also called a microwave communication tower.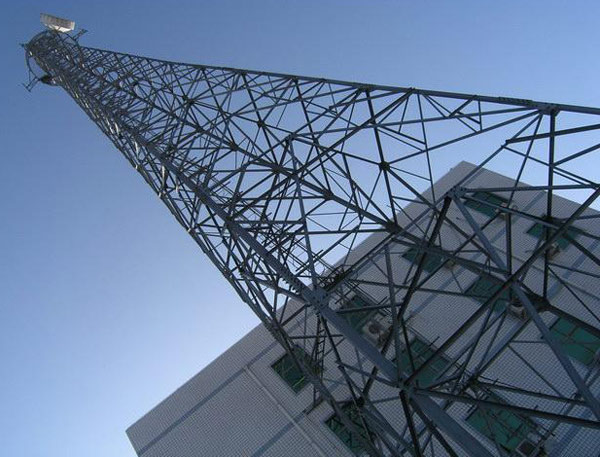 Production Process
The communication tower consists of tower body, platform, lightning rod, ladder, antenna support and other steel components, and is treated by hot-dip galvanizing and anti-corrosion treatment. It is mainly used for microwave, ultra-short wave, wireless network signal transmission and transmission. In order to ensure the normal operation of the wireless communication system, the communication antenna is generally placed at the highest point to increase the service radius so as to achieve an ideal communication effect. The communication antenna must have a communication tower to increase the height, so the communication tower plays an important role in the communication network system.